As promised.  Here's my personal top 5 or so that caught the ear in 2011.  I tried to keep most of this confined to 2011 releases, but I'll be making an exception starting with…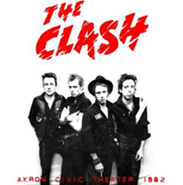 The Clash:  Live In Akron at the Civic Theater
Yes, this is a bootleg.  I mention it for three reasons:  First of all, it's The Clash, so it's great. Secondly, it illustrates where a lot of my listening has happened over the last year.  Everyone knows that you can beg/borrow/steal most anything you want from the internet.  While your opinions may vary on the commercial/legal/moral aspects of this topic, on the happy-hippie side of things it's also birthed an explosion of pro-bono, fan-fueled, bootleg distribution unearthing all manner of gems. Crate-diggers would have died for this stuff a decade ago.  Now it's easy listening.
Thirdly, when it comes to music, it's the personal connection that trumps all. When this show was taped, I was probably consulting with the docs on my tonsillectomy just down the street at Children's Hospital. How Mom & Dad could have missed the show is beyond me, but I do thank them for prioritizing my health.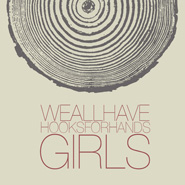 We All Have Hooks For Hands:  Girls
When I first arrived in Sioux Falls, I set out a-looking for the local scene.  Internet searches came up dry, and alt-weeklies were not to be found.  I was bummed, but I kept my eyes open and eventually started to see things in a new light.  Sure, this town might not be big enough to support a hipster enclave or a proper strip of dive bars and record shops, but who needs that anyway?  There's more than enough talented people here waiting tables and roasting coffee while staying up all night GarageBand'ing their dreams and making something beautiful.
Exhibit one:  We All Have Hooks For Hands latest EP, Girls.  This is a fine example of what I'll call team-sport indie rock, a twee-punk shout-along sound somewhere between Wavves and that Battles tune.  (Hopefully, some better examples will come along before I publish this.)  Anyway, you can download it for free.  Give this video a try and tell me that it can't hang with anything the kids in your town are putting out.  I double-dog dare ya.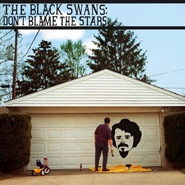 The Black Swans: Don't Blame The Stars
To paraphrase Cinderella, sometimes you don't know what you've got till you're gone.  I had to move a thousand miles away before I gave The Black Swans a fair shake.  To push the road metaphor a little too far, they met me exactly halfway in Rockford, IL with a Daytrotter Session, tossing off a hasty taste of forgotten sounds and leaving me missing what I had once skipped past.
So I looked up their latest on Amazon and had it shipped over.  It arrived full of surprises and contradictions.  Teardrop tunes, surreal spoken-word setups, rooster calls.  Funny stuff riding shotgun with a fiddler's ghost.  Don't Blame The Stars is a torch song to lost loves, murky old Americana, and some Desire-era Dylan.  Yes, sometimes it'll make you laugh, but there's all sorts of blood on those tracks.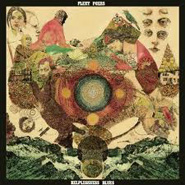 Fleet Foxes:  Helplessness Blues
'Bout time to include something on my list that might be on yours?  Around the age of 21, I'd imbibed so much Simon & Garfunkel, James Taylor, and CSN that my body revolted and I couldn't stomach another drop.  I was off the stuff for years, but when Helplessness Blues hit the middlebrow circuit I fell right off the wagon.  It's simply gorgeous stuff, fearfully and wonderfully made.  But it's the lyrics that set the hook when they sang out some of my own post-adolescent, 20-something thoughts.  The kind of growing up and making something of it thoughts that echo through your 30's (and from what I've been told, your 40's and 50's too.)  Who knows, maybe next I'll order up a shot of Sam Beam with an Iron & Wine chaser.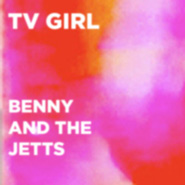 TV Girl:  Benny And The Jetts
Back to the internet-fueled topic at the top, I do a fair amount of blog-spotting, scanning hipster posts from tertiary towns that gotta dig up their own good times.  The enthusiasm runs higher when you've got skin in the game.  I mean really, Brooklynites and Silver Lakers – don't you just choke on the choices?   My head would swim, my distracted heart lying lonely and loveless, left cold every morning after last night's next big thing.
So who's TV Girl?  I don't know, but this little EP was floating around for free on some blog somewhere.  It's a second-rate recording, a bedroom labor of love.  But I'm thankful for it.  It's good for driving around town.  It makes me smile every time.  So go for it, all y'all:  Make a record.  Put it on BandCamp.  Give it away or charge me 5 bucks.  You might not make it big, but somebody out there will dig it.  Somebody like me.