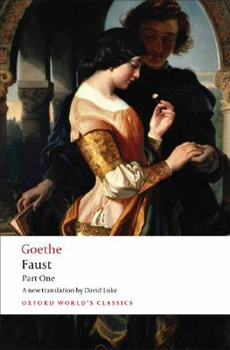 So I joined a book club.  Like most good things in life, what we want and what we find we need are different things. Had I the chance to chose a book club from a menu of gatherings, I never would have jumped into one that likes to bite into the classics.  I would have kept it pop, kept it current. Maybe something focused on the confused mutterings of 30-something American boys who write to purge their own lonely maladjustment.  The sort of navel-gazers who wallow indefatigably in their inability to live up to the expectations of the 20th/21st century. You know, guys like me.
I would have been wrong and I would have been shortsighted. There's a reason you should read what your professors once proposed on those forgotten reading lists. Of course, that list of books you should have read is longer than the day is long, the shadow cast by great writers darker than the night.  But if you take them one at a time, it's not so bad. And the secret is that most writers are pretty modern after all.  The trappings of technology march on, but human nature slithers slowly.
Goethe's Faust is based on the age-old tale of a man who hears that rhetorical question of Christ ("For what shall it profit a man, if he shall gain the whole world, and lose his own soul?") and decides to find out for himself. So he makes a deal with the Devil and then things go rolling inexorably down hill.
So consider me surprised to find that such a black-and-white plot should set the stage for a tale layered thick with moral ambiguity. Although wrapped in Christian trappings, Goethe claimed no fealty to the cross. (Or, in his youth, to much of anything.) While it's tempting to read the scholarly Faust as the hero, or even as Goethe himself, our protagonist might be just as much Mephistopheles.  When you put your words in the mouth of the devil — a devil who's job it is to deceive — it's tricky to untangle what the reader ought to believe.
The only clear moral principle is this: Never rest! Never be satisfied! Always act, and always do! That's not something you'd find in the Bible. It's opposite of Paul's "content in all things" and the Our Father's humble "give us this day our daily bread." But it is what Goethe has God decree, what Faust strives for, what the Devil tries to trick him to forget.
I expected a fairy tale, but instead I found a work of poetry about appetite, ambition, love/lust/loss, and the proud-pawn state of a thoroughly modern man. There's nothing dusty about that. Just ask David Lee Roth:
I found the simple life ain't so simple
When i jumped out, on that road
I got no love, no love you'd call real
Ain't got nobody, waitin' at home.

I live my life like there's no tomorrow
And all I've got, I had to steal
Least I don't need to beg or borrow
Yes i'm livin' at a pace that kills

I'm running with the Devil…