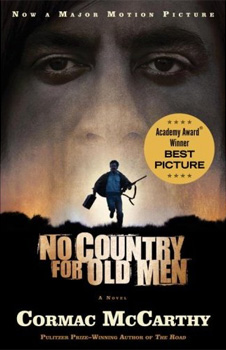 There's a pessimism here that I can't believe in anymore.  I know it well, as a clean-scrubbed child of the 80s it lurked all around me.  Paranoia was in the air back then:  From what my little eyes could gather from a television rabbit-eared to Cleveland's stations, it was all going to hell.
Our cities were crumbling, our small towns left derelict, and the cracks were showing in the stuccoed suburban retreats we all flew to by the 70s. Teens were offing themselves to the back-masked squeals of Judas Priest, satanic cults were taking over the preschools, and you could catch aids from a mosquito. Burning rivers, iron curtains and rusty belts. Nothing was as good as it was, and it was all about to get a lot worse.
For certain generations — for those who grew up nipping at the cup of post-war optimism, or chugging at the trough of boomer expectations, who watched things falls apart once they spawned kids of their own — I get it. Those were some bum years. Grimy, polluted, still clad in the sad polyester that refused to wear out. That's the setting for No Country, 1980, the hostage and gas crisis era. Malaise.
McCarthy doesn't have high hopes for what's to come. No Country For Old Men could be a prequel to The Road. The old fella seems sure that the apocalypse is nigh, and all we can do is hunker down and wait for the sound of horsehoofs in the sky.  No country for old men is right.  The damn kids have taken over and they're screwing it up. Blessed are the barren. Amen.
Cormac speaks to the fear right on page one:
He was nineteen.  And he told me that he had been planning on killing somebody for about as long as he could remember.  Said that if they turned him out he'd do it again.  Said he knew he was going to hell.  Told it to me out of his own mouth. I don't know what to make of that.  I surely don't.  I thought I'd never seen a person like that and it got me to wondering if maybe he was some new kind.  I watched them strap him into the seat and shut the door.  He might of looked a bit nervous about it but that was about all.  I really believe that he knew he was going to be in hell in fifteen minutes.  I believe that.  And I've thought about that a lot.  He was not hard to talk to.  Called me Sheriff.  But I didn't know what to say to him.  What do you say to a man that by his own admission has no soul?
Wicked stuff, but I don't think it holds. Things are looking better these days. Crime is down, longevity is up. Yes, we keep fighting wars, but the death count is dropping like bombs. There are random acts of violence to grab the headlines, but people that I meet are working towards something better, and seeing the good fruits of their labors. To borrow a phrase, the better angels of our nature have come out on top.
I hope McCarthy has a change of heart before he puts down the pen. There's still time to see things differently, and he's a fantastic writer. I love his smoosh-words, things like "sockfeet," "shavingkit," and "swivelchair," and the way the dialogue floats between internal ruminations and slow-spoken conversations.
I'm also glad that the Coen Brothers put this to film. The book is almost custom-screenplayed for them: The soulless Anton Chigurh a dead-ringer for the dusty apocalyptic biker of Raising Arizona, the wizened westerner Sheriff Ed Tom Bell voicing over God's truth like the stranger from The Big Lebowski. The book sounds like the Coen Brothers, when the Coen Brothers decide to take themselves seriously.
I'll read some more of him eventually, but I'm in no hurry. There are many good days before me, many great opportunities with which to fill them. And of the reading of many books, there shall be no end.