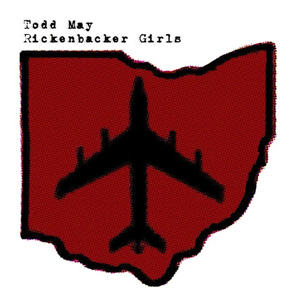 Now it's getting to the point where I could only listen to music released by old friends, path crossers, and fellow travelers and have a fully-loaded iPod. With more than enough quality and variety to fit any occasion.
The latest addition to that list is the solo record by Todd May. Todd's a guy that I spent a few good hours with back in Columbus, a guy who's first band, The Lillybandits, were big on the scene when I was new to town. He's been getting out a lot since then, playing guitar for Lydia Lovelace all over the place. I didn't know that he was still writing – or working so hard – but I guess he's one of those guys who can never quite kick the habit of making music.
It was a nice surprise, full of good songs, but the one that I can't shake is "Alphabet City." He calls it a "postcard from NYC", but I still had to look up what he was talking about. Turns out that Alphabet City is the east-side of the East Village, around Avenues A, B, & C. Underground velvet territory back in the day.
I've mentioned before how New York looms large on the far right coast of my imagination. Towering 100,000 concrete stories into the sky, casting its daybreak shadows over every town east of the Mississippi, with a bull's eye staring down on the rust belt.
For a 17-year-old kid in Akron, driving around with a sun-warped cassette of Walk On The Wild Side, watching a late-night VHS of Taxi Driver, there was something ominous, unassailable about that town. Wildman plans would be hatched every night, to rocket there and back before daybreak and dawn. But no matter how fast and far you drove the family car, or how hard you licked up midnight's teenage kicks, you still woke up knowing that you'd "never really been to the city at all."
By the time I made it to The City, things were already getting tidied up and Giulianied. And by then I didn't care. My new summer town was broad-shouldered Chicago, and college weekends in Pittsburgh satiated my crumbling-concrete curiosity.
But I still go back and think about it. Some of those old NYC records are new to me, and whenever I hear another one, I wonder. I wonder if I could have kept up or if I would have been crushed. I wonder if I could have lasted a week around CBGBs, made it a day writing my own Basketball Diaries. Seemed equal parts playground and nightmare, and sometimes I don't think I would have survived the game.
As Todd sings, "You and I weren't built for that speed, or that level of temptation… and that's just as well." That might be the truth. At this point, it's alright that I'll never know.